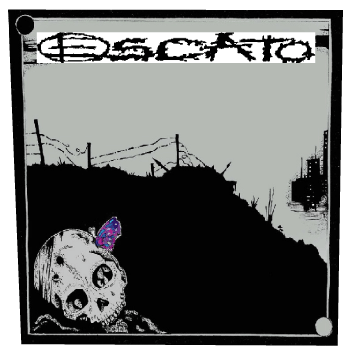 Escato is an anarchocrust band coming from Salvador / Bahia, Brazil. We started out to make some noise at the end of 1996 mostly influenced by crust/hardcore bands around the world - we love to listen this kind of music and love to play it. We are also involved in political projects like anarchopunk movement and strongly involved in our cultural center / squat called "Espaço Insurgente" where we can practice what we belive and propose. Nothing special in our music, we just like to do it. Escato is about everyday life, is a little bit about our way to stand for freedom of expression.Contact us for more information, we love to make friends! escato@riseup.net
MÁQUINAS NÃO RECLAMAM
SEU SOFRIDO SUOR NUNCA VALEU DE NADA VEIO A SUBSTITUIÇÃO. NOVO MODELO PRODUTIVO, MÉTODO DE AUMENTO DE LUCRO ? AS MÁQUINAS NÃO RECLAMAM..
MACHINES NEVER PROTEST
YOUR SWEAT AND SUFFERING WAS FOR NOTHING, THE SUBSTITUTION STILL CAME. NEW PRODUCTIVE MODEL, A METHOD TO INCREASE PROFIT / WEALTH. MACHINES NEVER PROTEST
---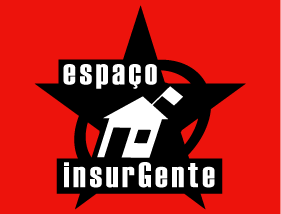 CENTRO SOCIAL EM SALVADOR/BAHIA

Since june of 2004 the Insurgent Space provides a structuralized environment for anti-authoritarian collectives meetings, has a place for presentations of bands, poetical recitals and all kind of artistc performances that contribute for a deep social change. Also a space that is dedicated to wen-do (women auto-defense) and other workshops, a Bar with drinks and vegan food!. A Library that needs donnations! The INSURGENTE intends to make possible the estruturation of several other projects that will be elaborated and argued in time. We need your support!!!

squat the world!!!!

If you play in a band, produce a zine or wrote a book, have a DIY distro or label, work with videos or you are a DJ, are part of group of theater, produce any kind of materials that are against the moral and the good customs or stuff like that: You can help us making donations of your stuff! Be sure that we are going to use your stuff in the best way! The Insurgent Space is run under Do It Yourself ethics! No help from the government / state or from big business / corporations ! Feel free to write us for more information.Send your donation to :
CX. POSTAL 7251 AG. PITUBA CEP: 41.811-970 SALVADOR – BAHIA – BRAZIL

We invite to visit the INSURGENT SPACE, all of you that have interest in an antiauthoritarian form of action against the domination of the State/corporations!