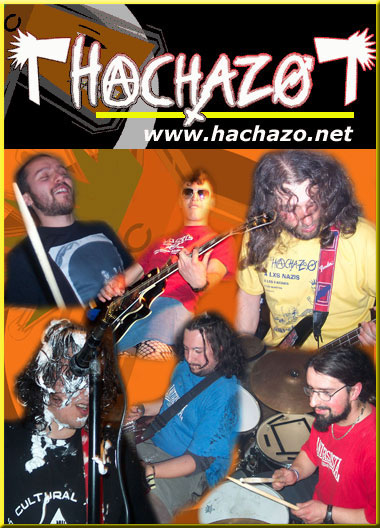 Bio
Hachazo are from Leon, in the NO of Spain. They play political brutal punk: classic punk, melodic and faster and with a lof of chorus, with the idea of autogestion always in mind: hachazo don't sell in markets, only in alternative labels and distributors. We think autogestion it's possible.
We started with the band in 2001, but it did'nt really start until march '02. At this days, Hachazo is strongly formed by Carlos (percussion), Jorge and Mario (guitars and chorus), Juantxo (voice, guitar), Nando (drums) and Omar (bass and chorus).
We have three records: "Los ricos tambien lloran" (2002), "Historias para no dormir" (2003) and "Solos ante el peligro" (maxi CD, 2005), and we have participated in several compilations around the world. There are some little editions of our records in Chile, Argentina, Turkey, Peru...
We prepare our fourth record for march '06. It will be called "La ley del Oeste".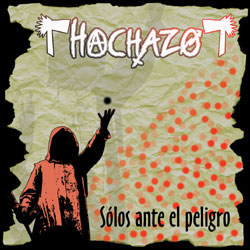 About the song
"No soy un monstruo" (I'm not a monster) is from our third record "Solos ante el peligro" (Grito Primal, 2005).
The song is about the real story (that we known by the Davyd Lynch film's "The elephant man") of Joseph Merrick, who born with phisic and mental malformations. It was used as a freak, and all the people laughted of it.
We made this song as a critic to that society, but it's a critic too to this full of hipocresy society. We think things really have not changed…
No soy un monstruo
Londres, 1872 el pobre Joseph Merric nació. Enfermo, deformado, despreciao y abandanao. Creció a palos como esclavo a manos de un gran cabrón. Exhibido en circos hummillado y sin amor. Estribillo: Por qué....... ?por qué lo trastasteis así? Merecíais todos morir. Sufriendo por la eternidad dentro de un bucle sin final Varios anos después un médico lo libró de la esclavitud. Sólo el supo si pro bondad o para aprovercharse de él. La jodida aristocracia lo queria conocer. Todos iban a visitar al freak que tanto daba que hablar. Estribillo. Joseph sabia ser feliz, sabía cómo sonreir. No era un monstruo legendario, sólo un enfermo solitario. Aquella triste sociedad hipócrita y llena de maldad no se sabia comprender, por eso se reia de él. Por eso no queria hablar, dejó casi hasta de pensar para sentir sólo DOLOR Y SOLEDAD. Cuando por fin consiguió cierta estabilidad hizo lo que siempre deseó: Dormir con tranquilidad........

How to contact
Mail: Juan Diego Morala. Apdo 1483 – 24080 León
Phone: (+34) 635 62 52 62
e-mail: hachazo.brutalpunk@gmail.com
web: www.hachazo.net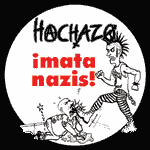 ---
Our label
We have a non-comercial label for the edition of our records (always with the help of so many co-editors) and the records of othe autogestionated groups.
The complete and frecuently actualizated catalogue is on http://go.to/gritoprimal